Konstantin gorbatov. the enchanted wanderer
Museum "New Jerusalem" stores a one of a kind collection of works by the artist, that may be envied by the largest museums in the country.  The uniqueness and value of the collection lies  in its completeness, it reflects almost all periods of the master's creative life, this stranger, whose fate and longing for new experiences helped explore the world. 
Earlier, Russian period presented, mostly small-format works, with views of the old Russian cities.  These Russian landscapes with churches, rivers, birches   -  all that was sweet heart of the artist, he wrote until his death, being already away from home.
The most numerous section of the collection - Italian landscapes.  After leaving Russia Konstantin Gorbatov with his wife Olga Alexandrovna sent to Italy and lived until 1926, mostly in Capri.  Creatively first overseas for years Gorbatova were fruitful.  In Italy, the humpback found the perfect aesthetic impact.
Settling in 1926 in Berlin, humpback before the Second World War has traveled: still, a frequent visitor to Capri, Venice, in the middle of the 1930s went to Palestine, London, and from all his trips were work.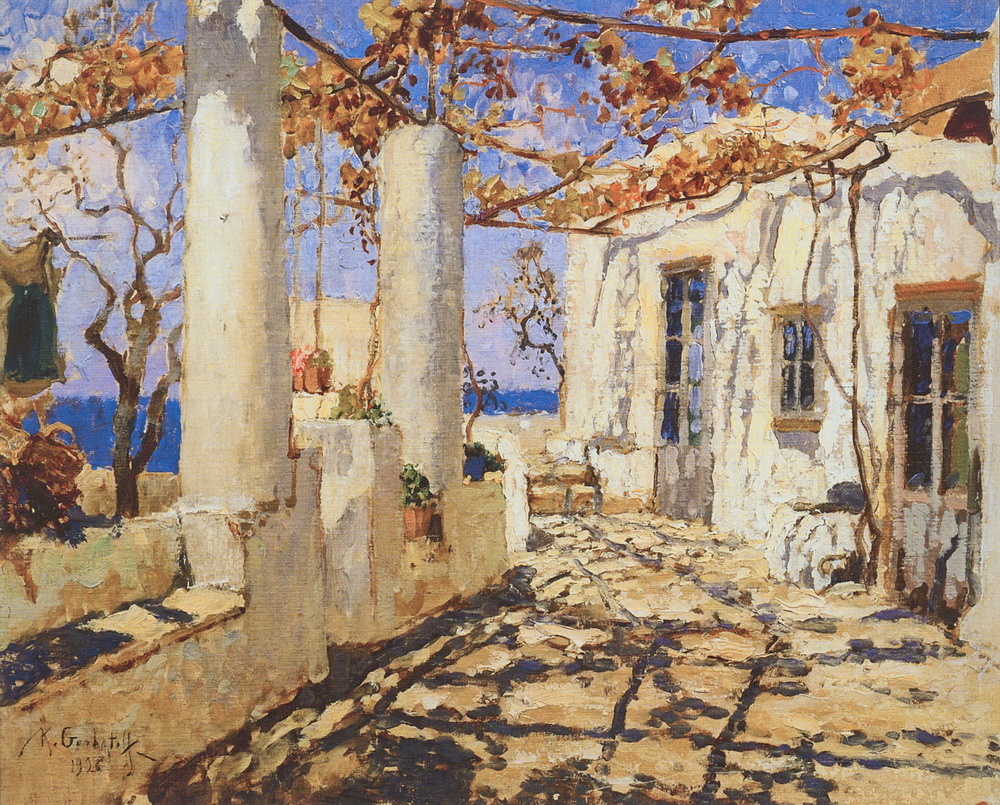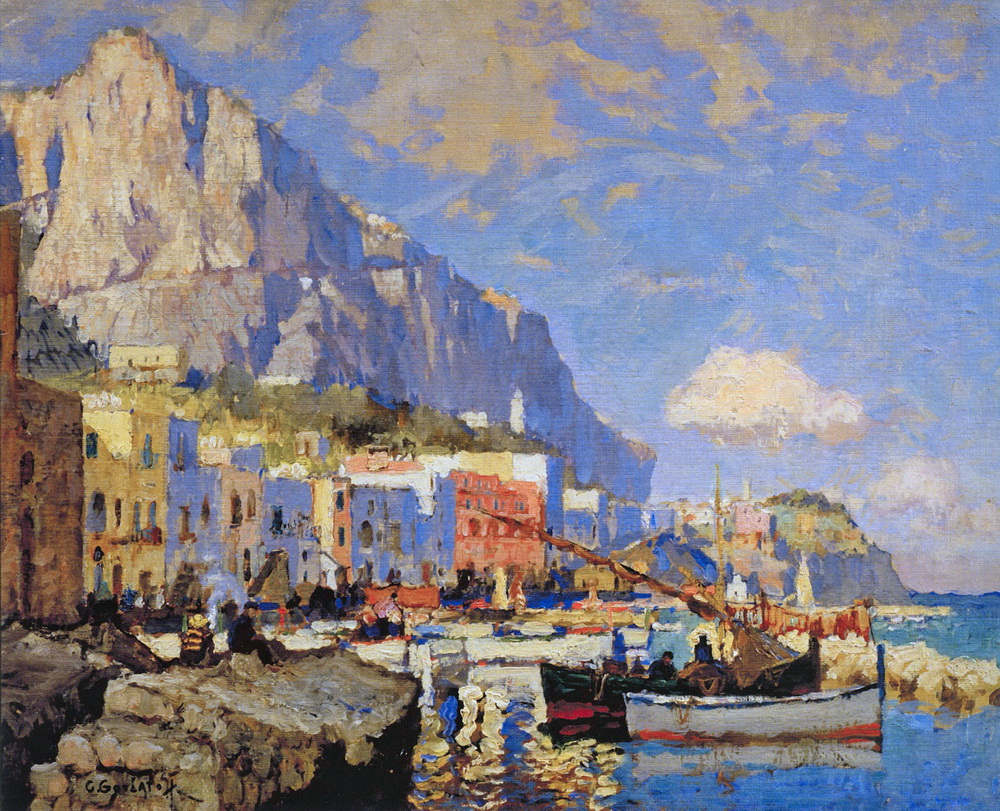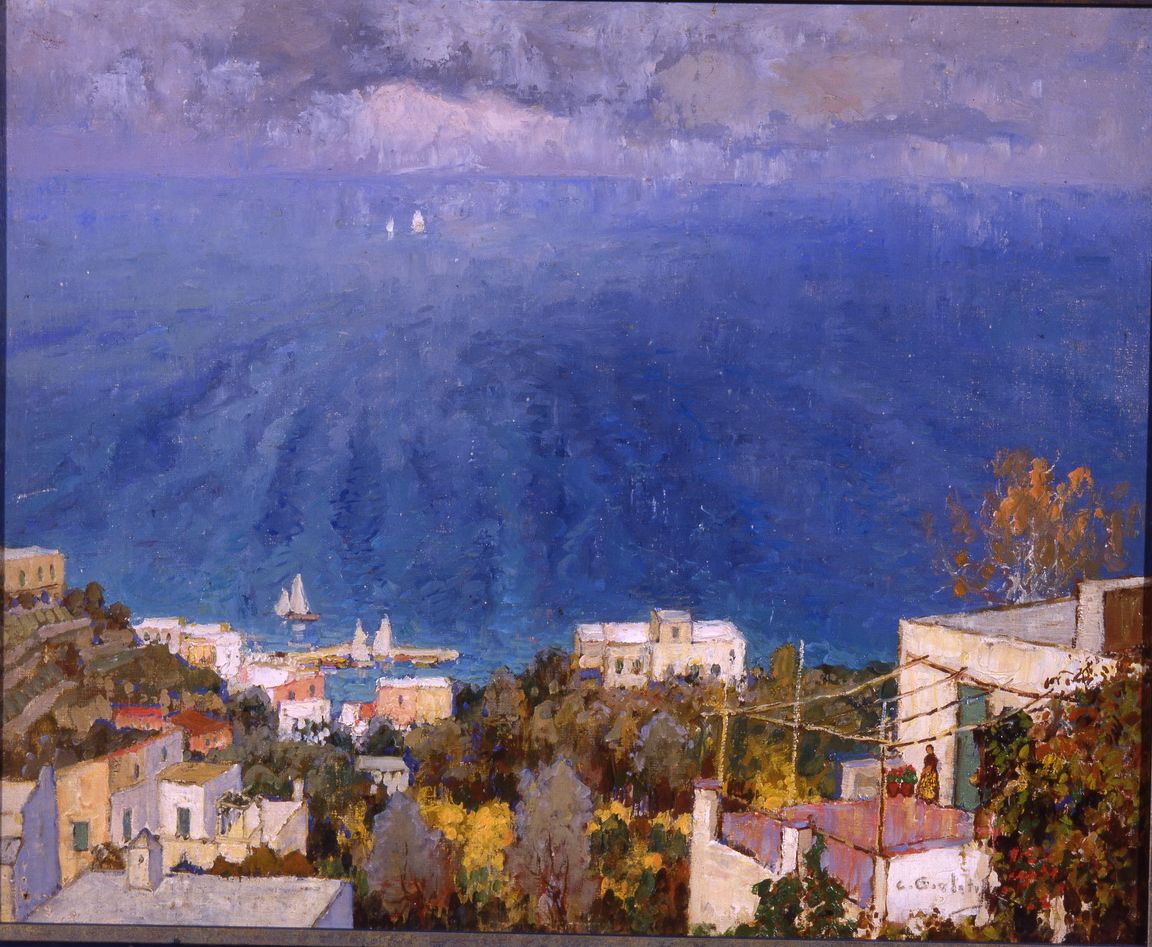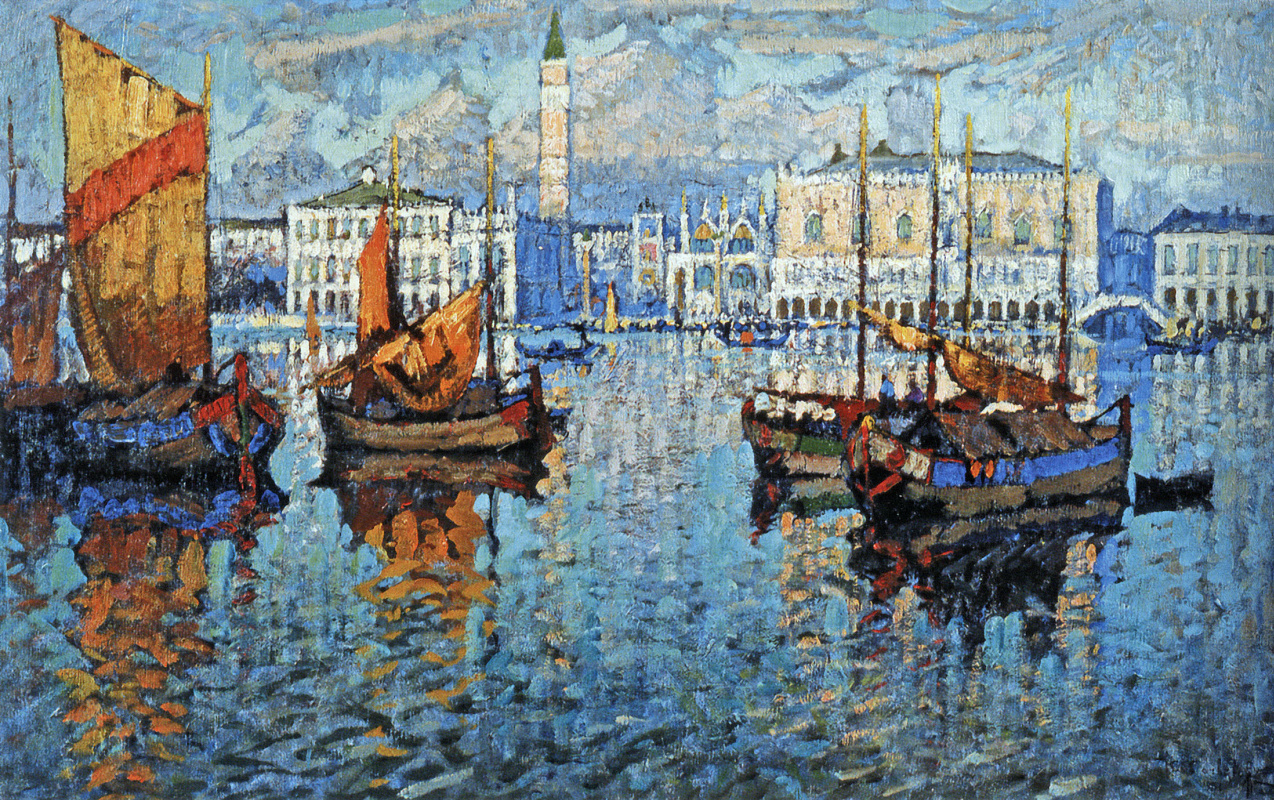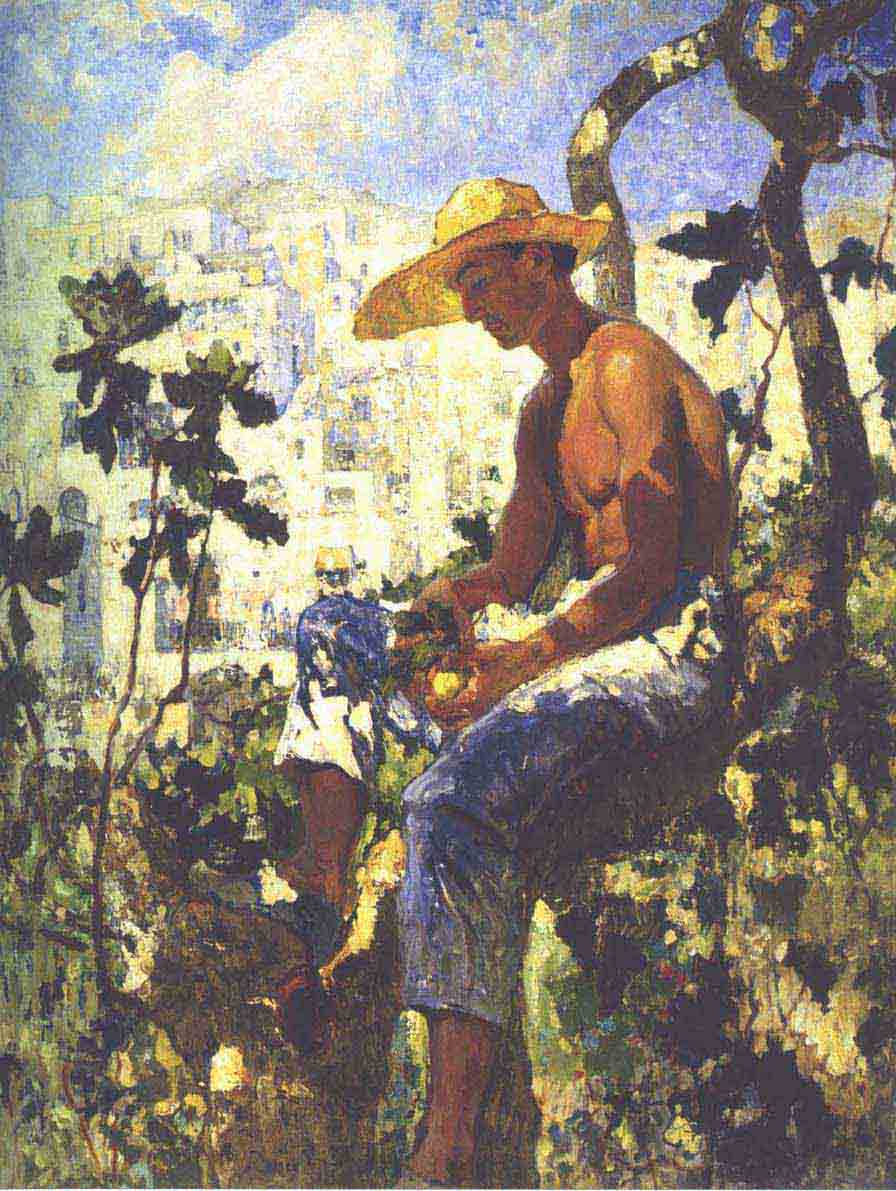 The outbreak of war departure from Germany, where he and his wife had a permanent place of residence has been prohibited since they were listed according to their passport, Soviet citizens and they twice a week, as "unreliable", had to report to the police.  Almost until the end of his life the artist continued to create: he painted still lifes with flowers, landscapes with views of Capri and Venice and, what is most striking in Nazi Berlin   -  views of old Russian cities.
Shortly before his death, KI  Humpback died May 24, 1945, the artist was a letter-testament.  The will was written:  "  I am writing a letter to the tragic moment when death threatens everyone who lives in Berlin.  After the war, I ask all my pictures to send to the Academy of Arts in Leningrad, let her do as properly find. "
Fate would have it, that the works of Konstantin Gorbatov, more than 100 paintings and graphic works, and the archive of the artist have been transferred from the GDR in the Museum  "  New Jerusalem  "  (while the Moscow Regional Museum).
At art lovers Konstantin Gorbatov reappeared opportunity to meet with his works.