New jerusalem as historical and cultural monument of 17th – 20th centuries
The museum and exhibition complex of the Moscow region "New Jerusalem" has a permanent exhibition titled "New Jerusalem as Historical and Cultural Monument of 17th-20th centuries". It is spread over an area of 1500 sq. meters and talks about the idea and realisation of the image of the Holy Places in the Moscow region, on the role of the Resurrection New Jerusalem Monastery as a monument of Russian architecture, Russian history and culture and Patriarch Nikon himself.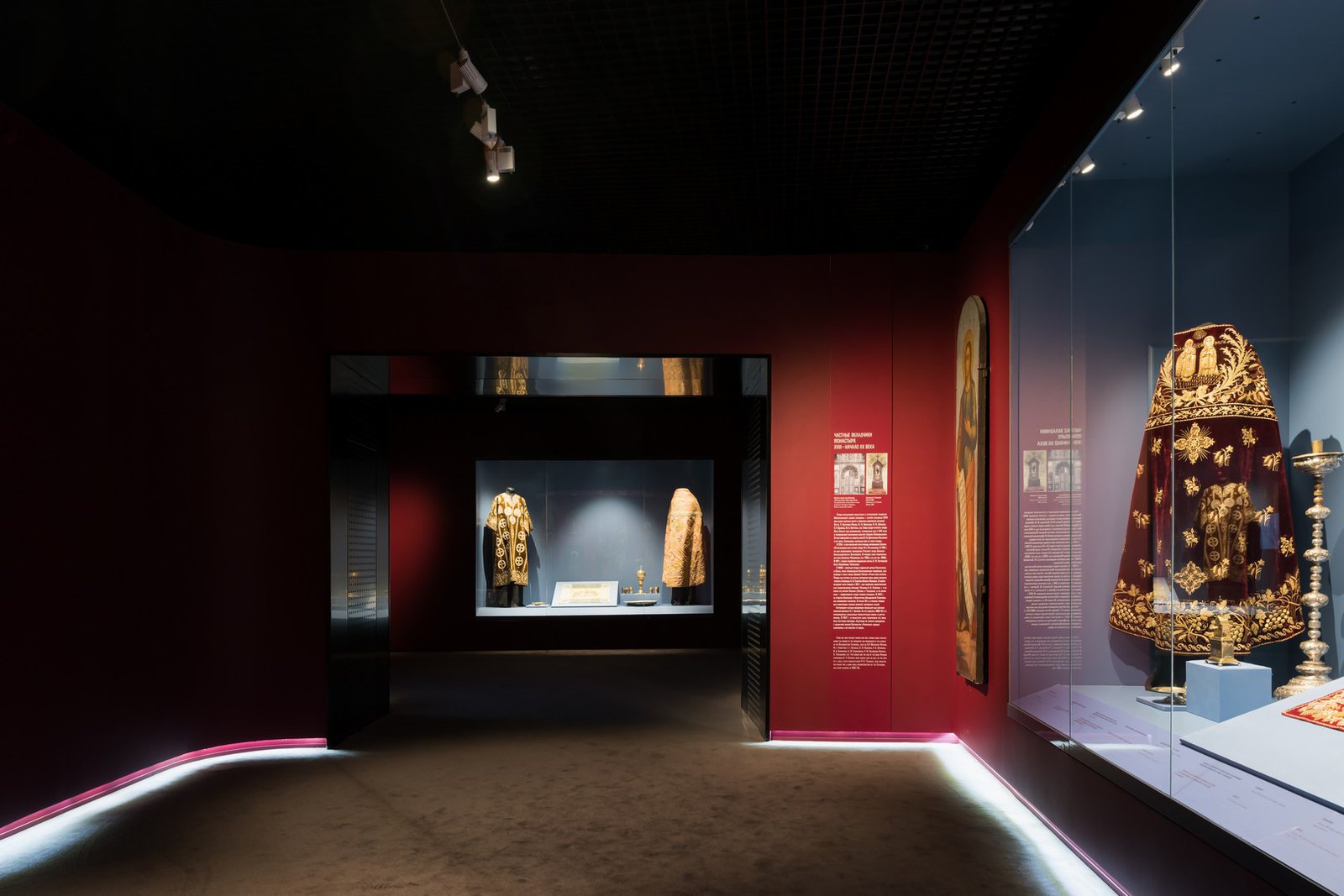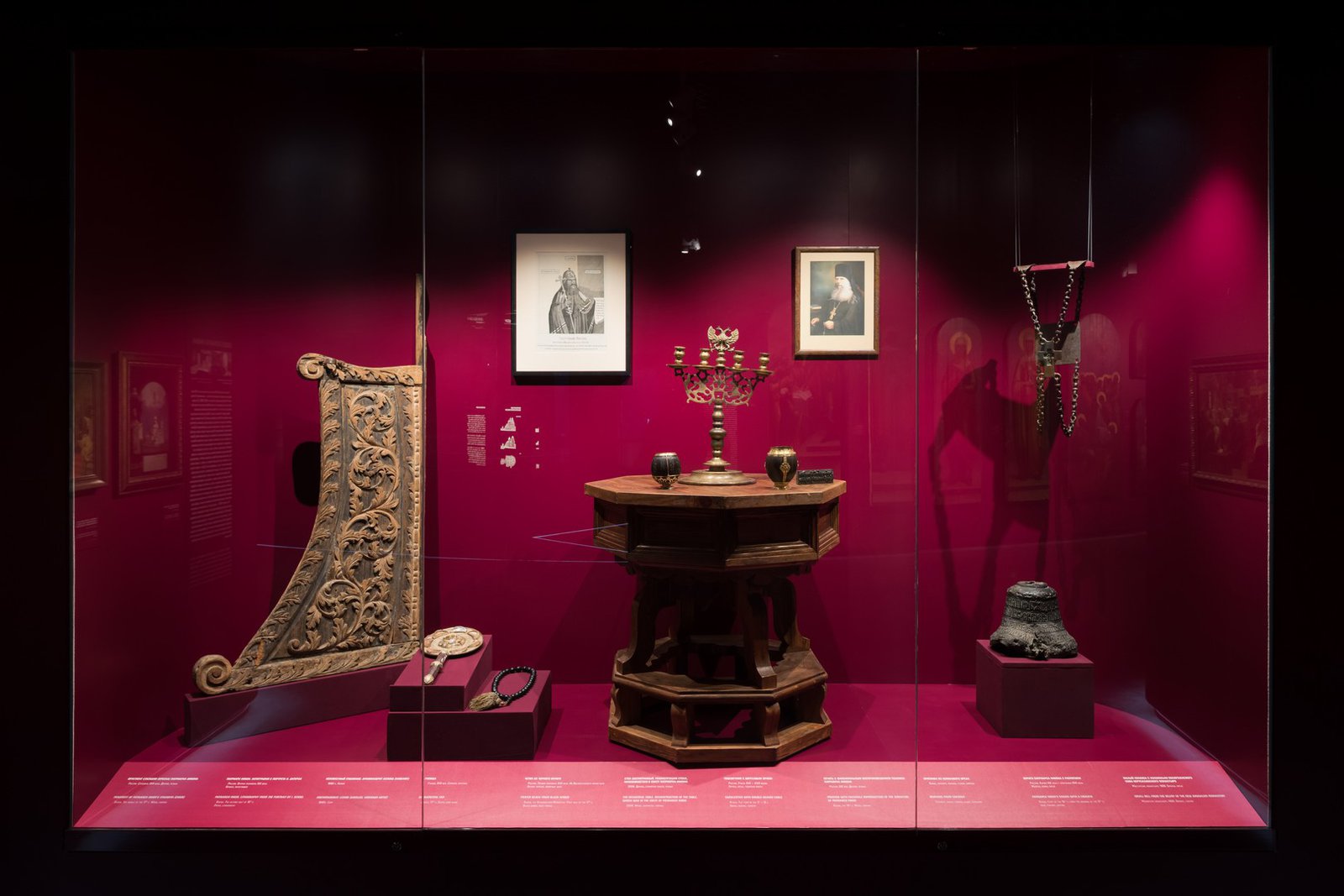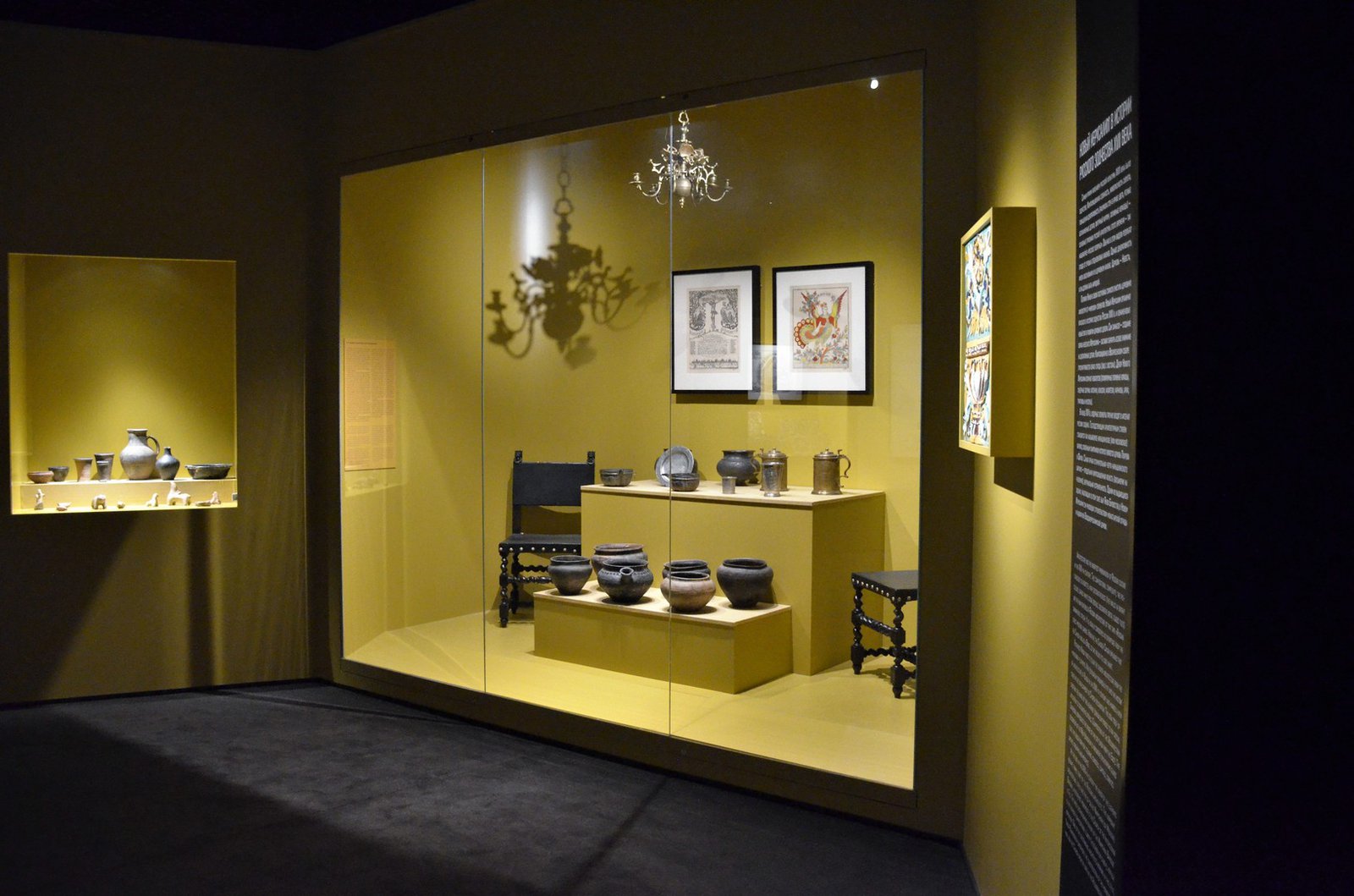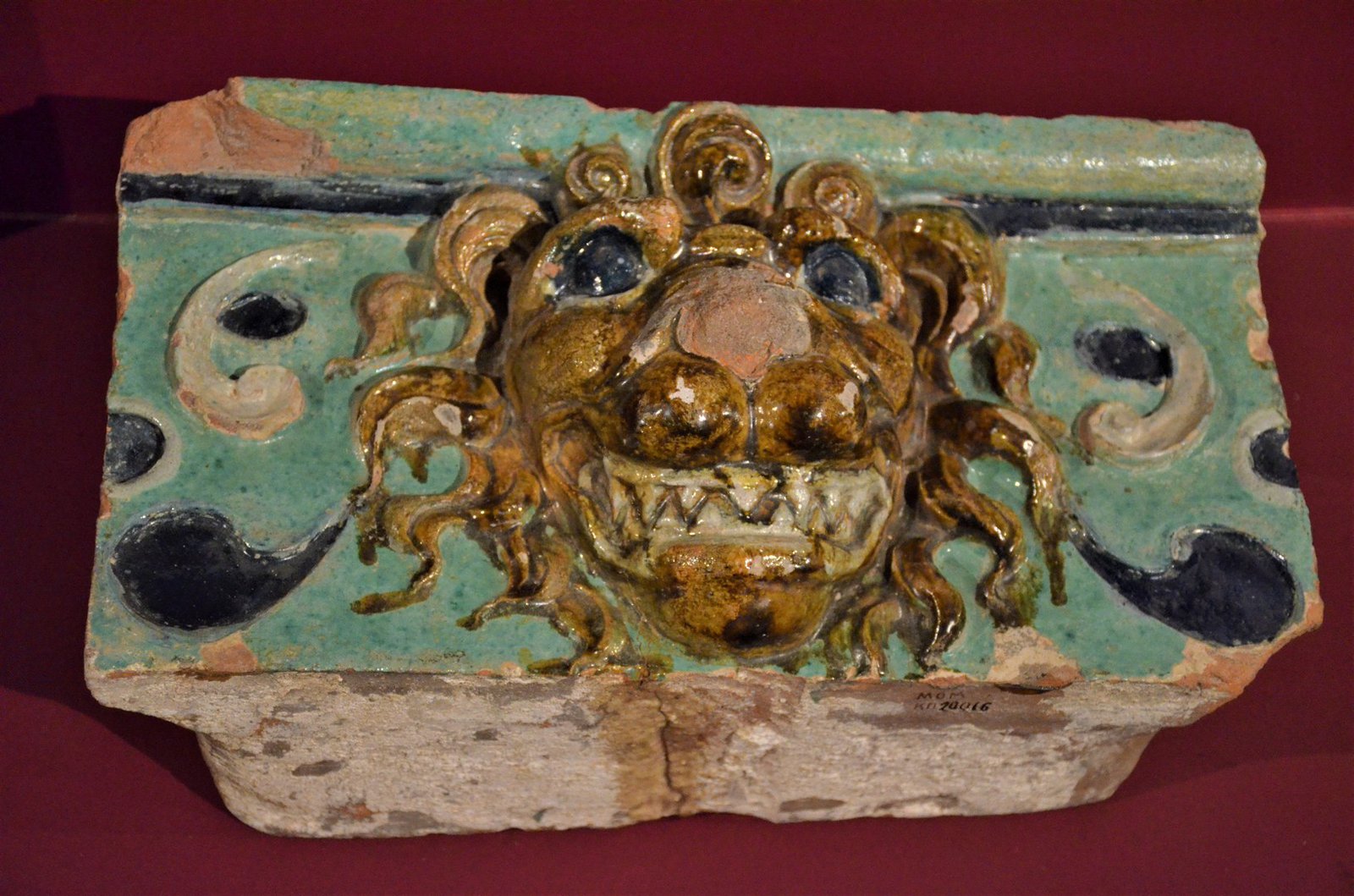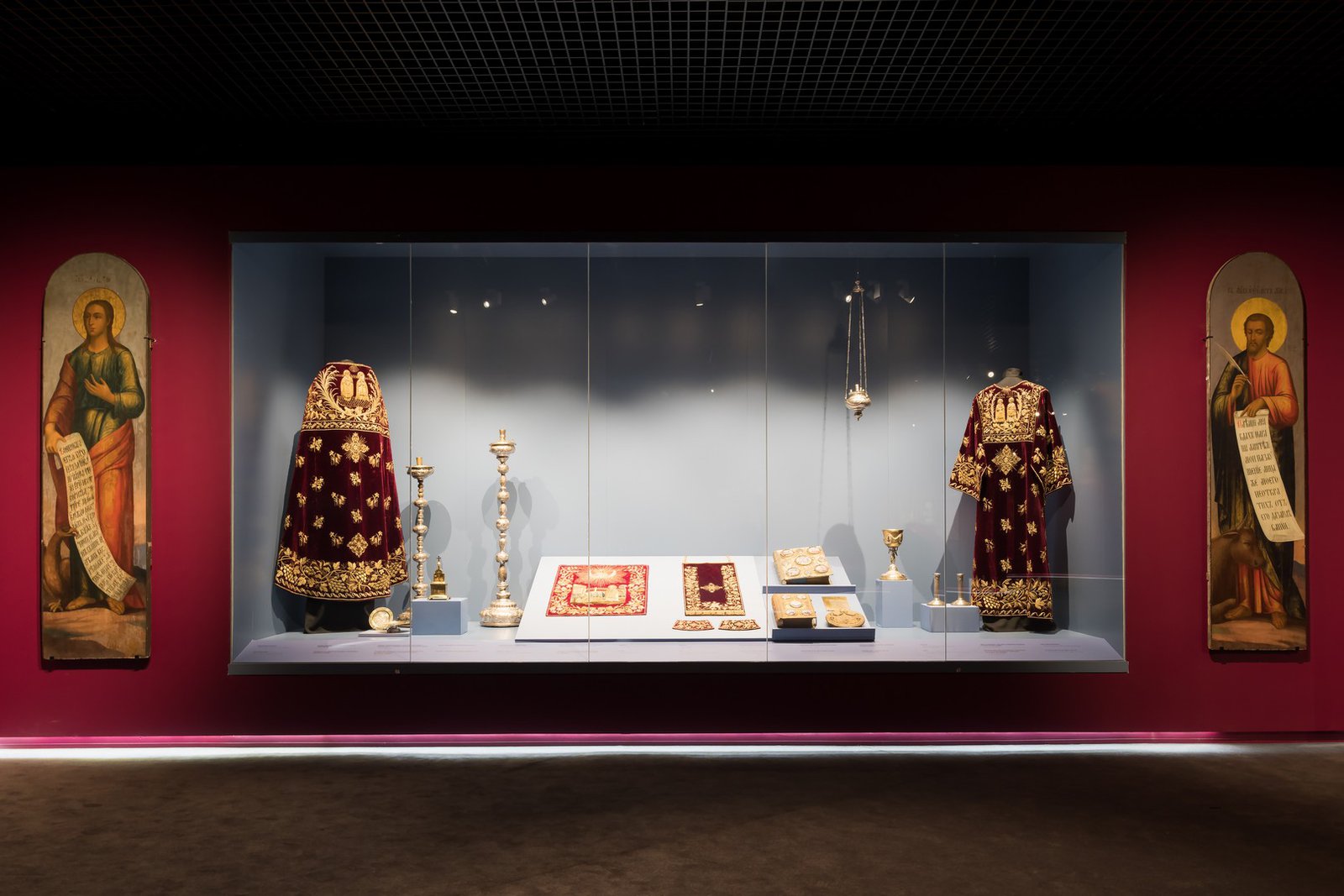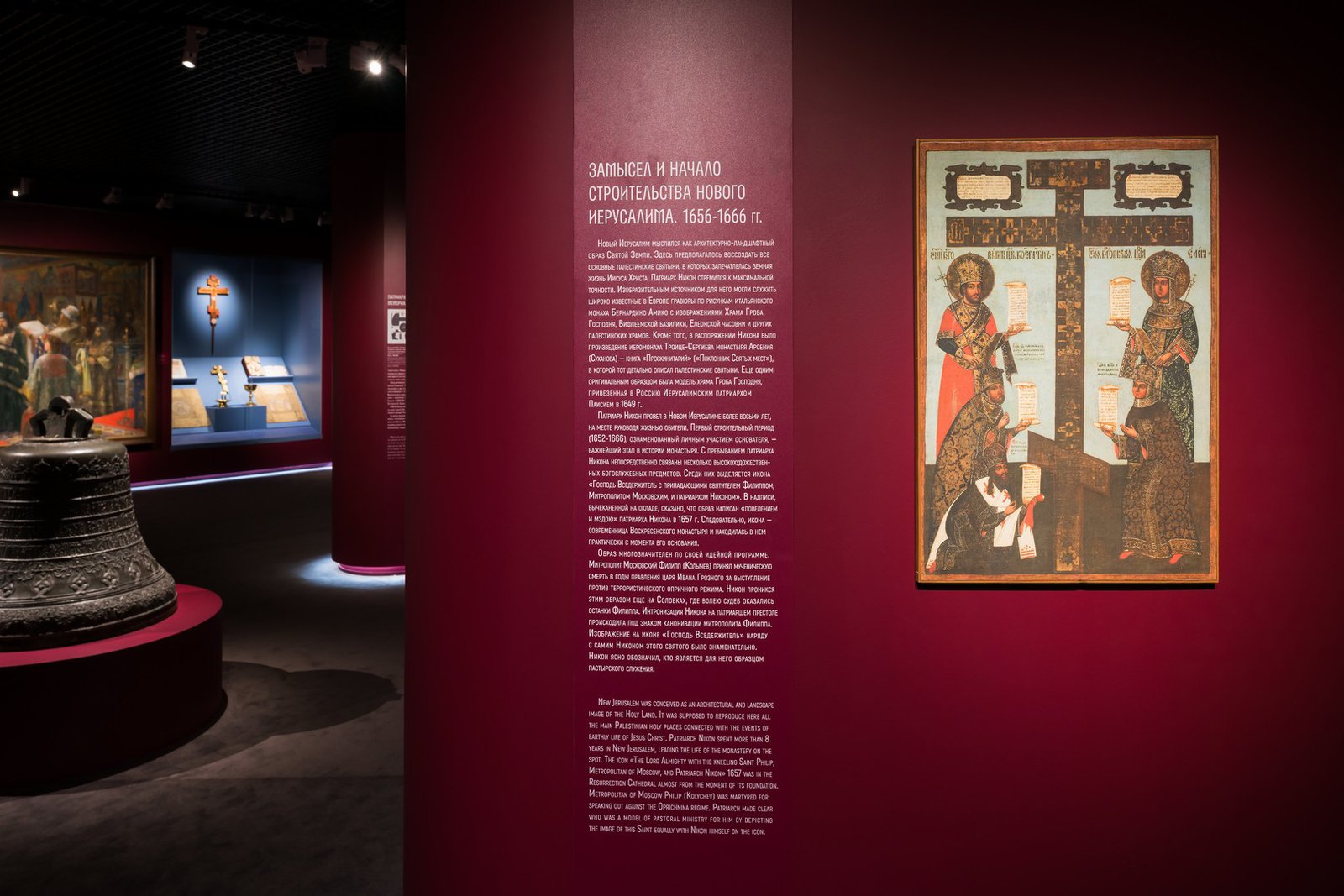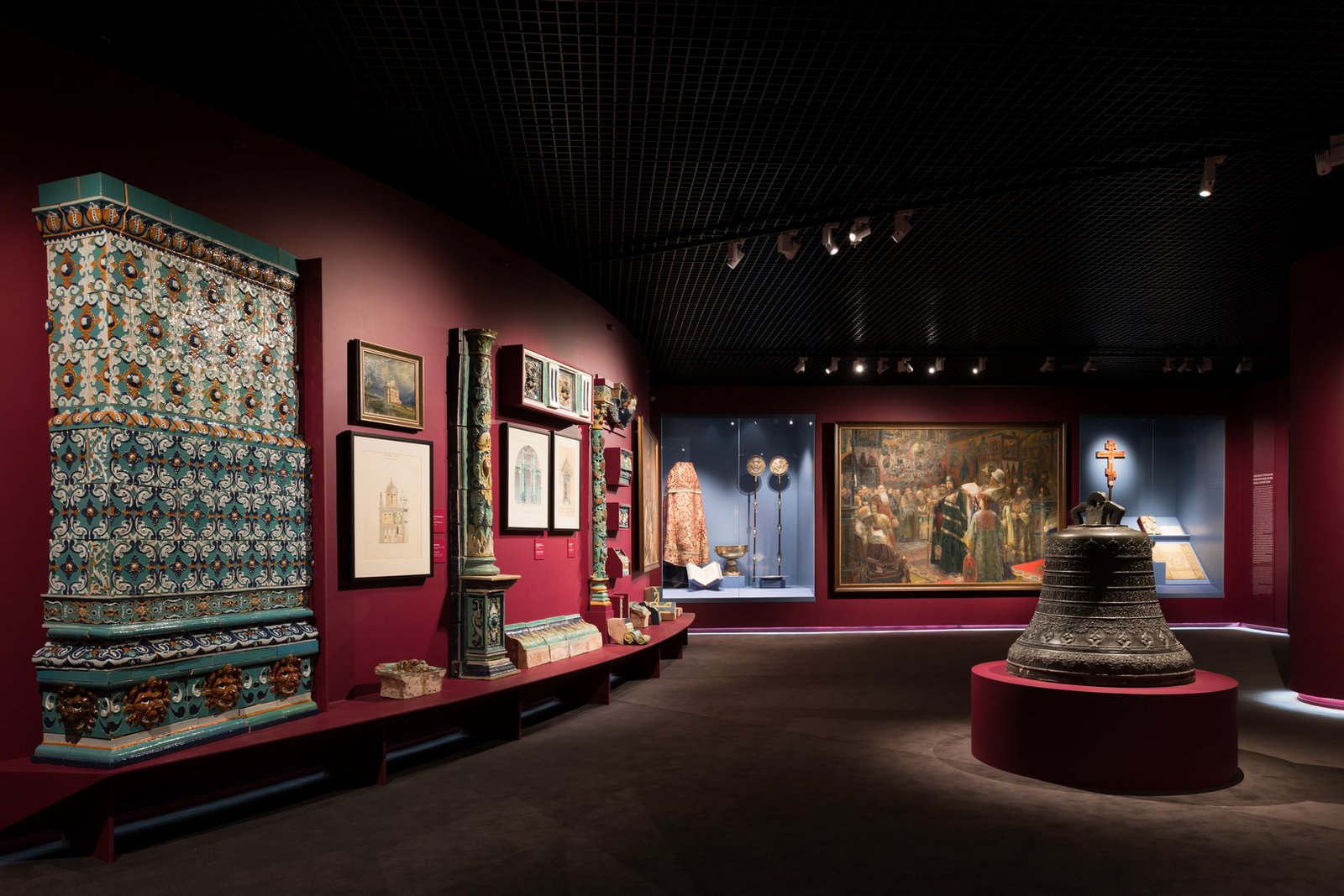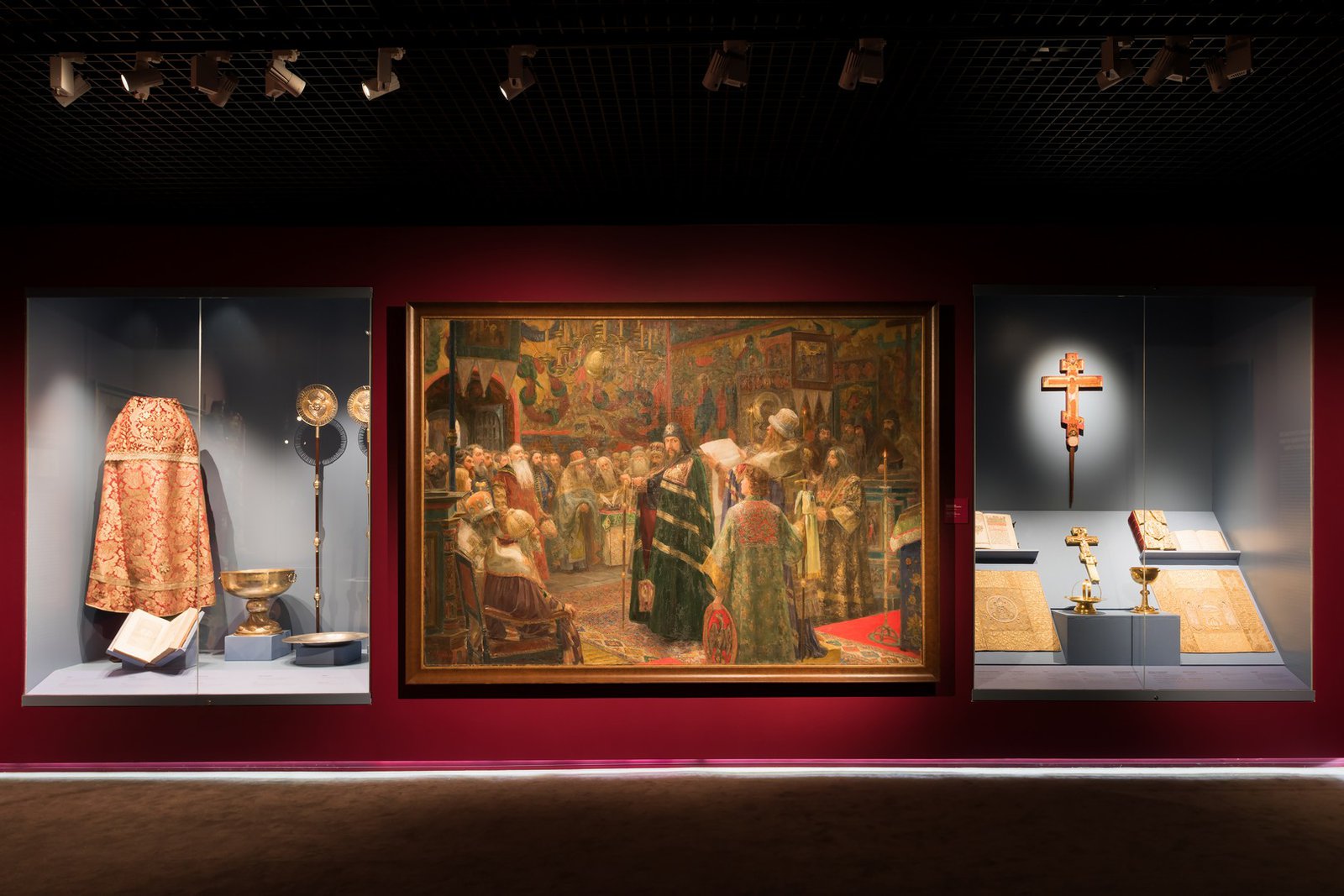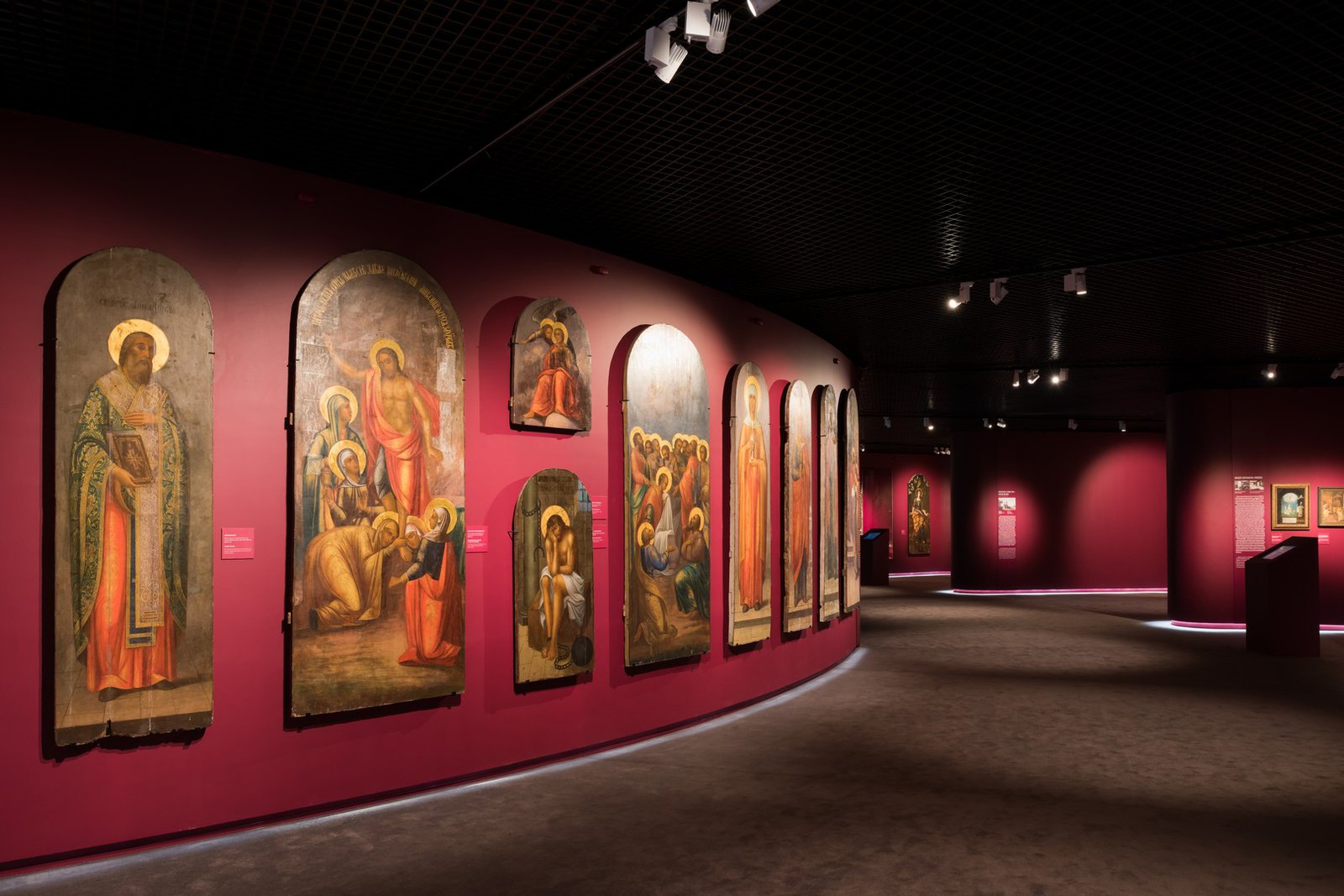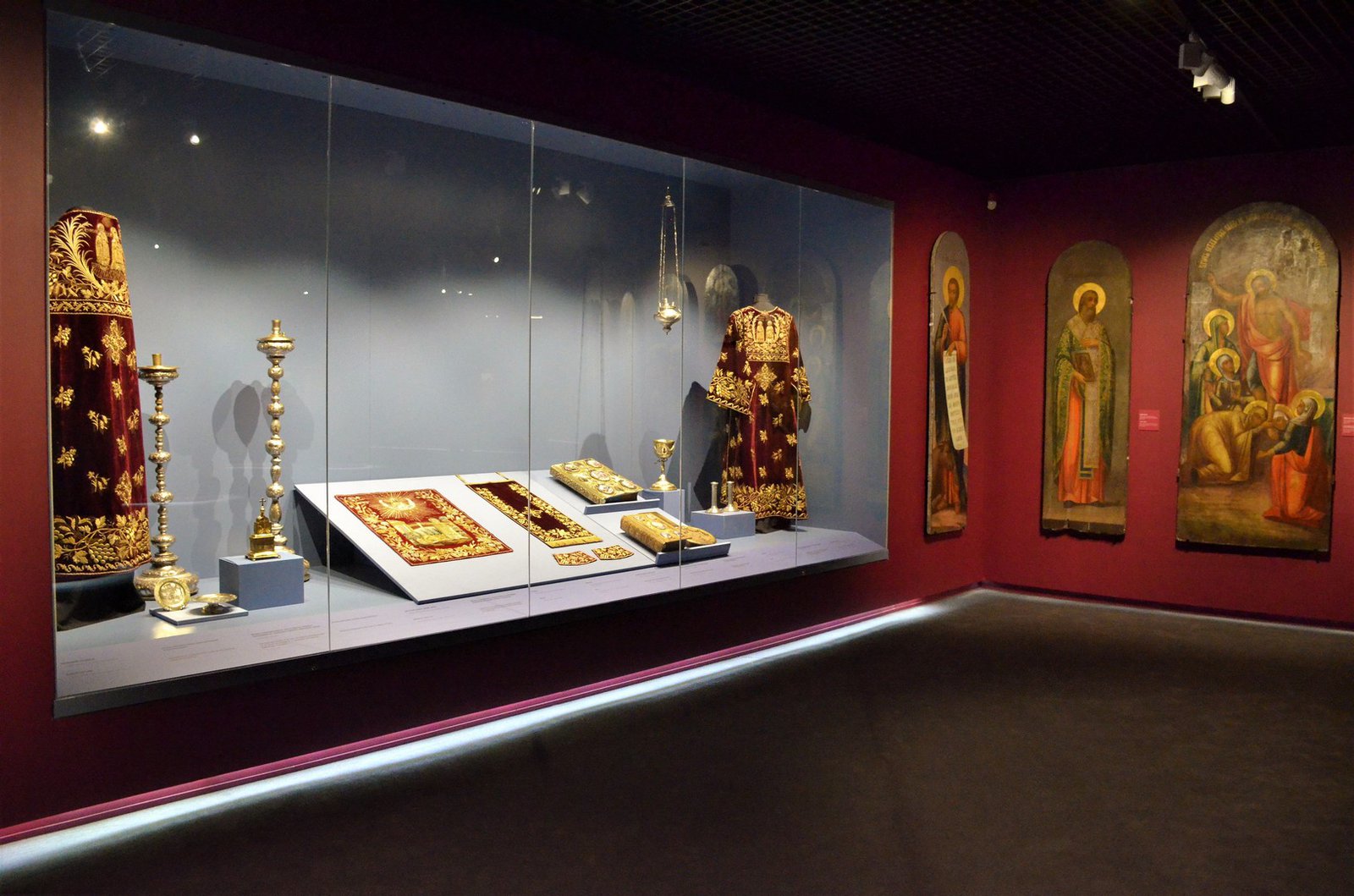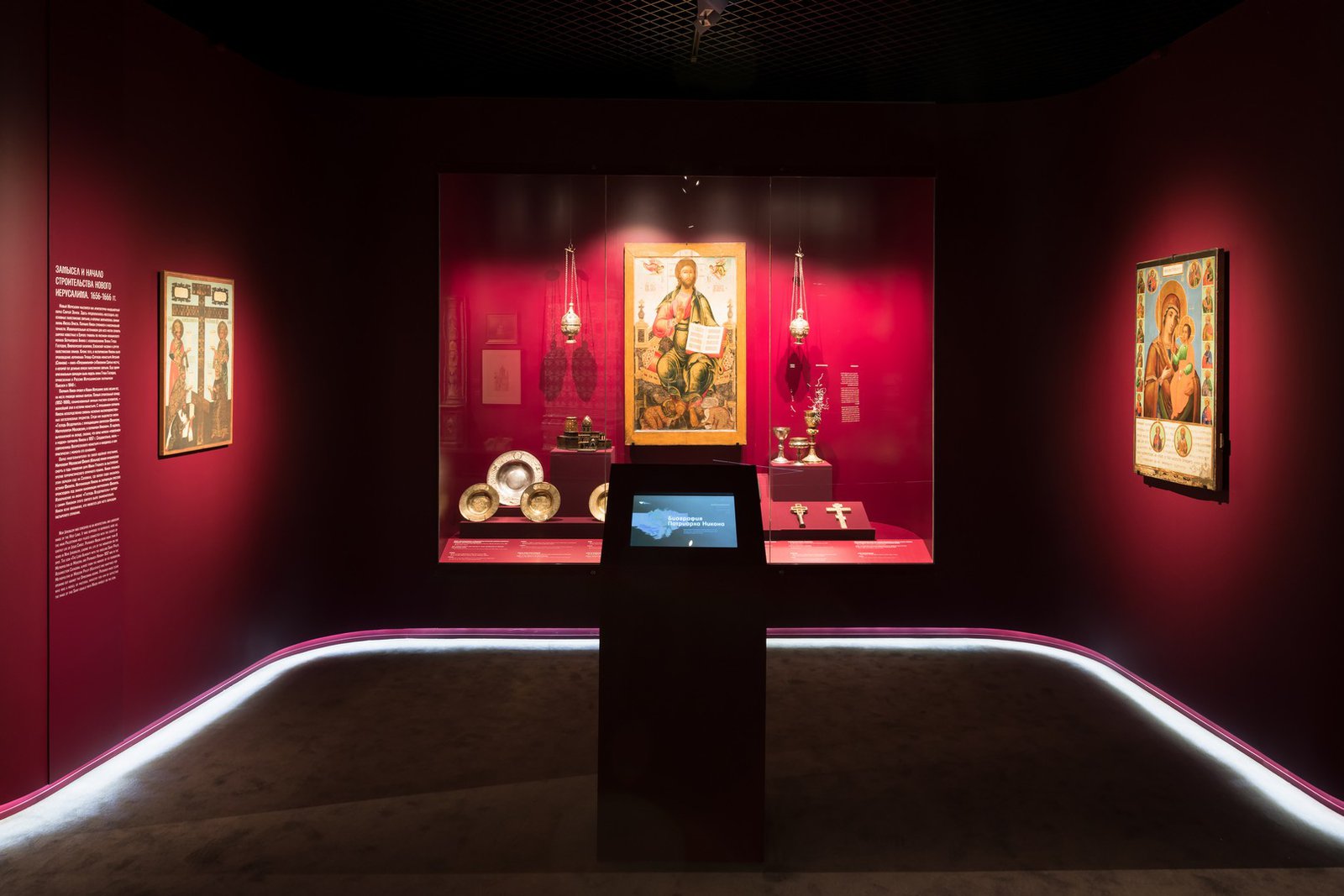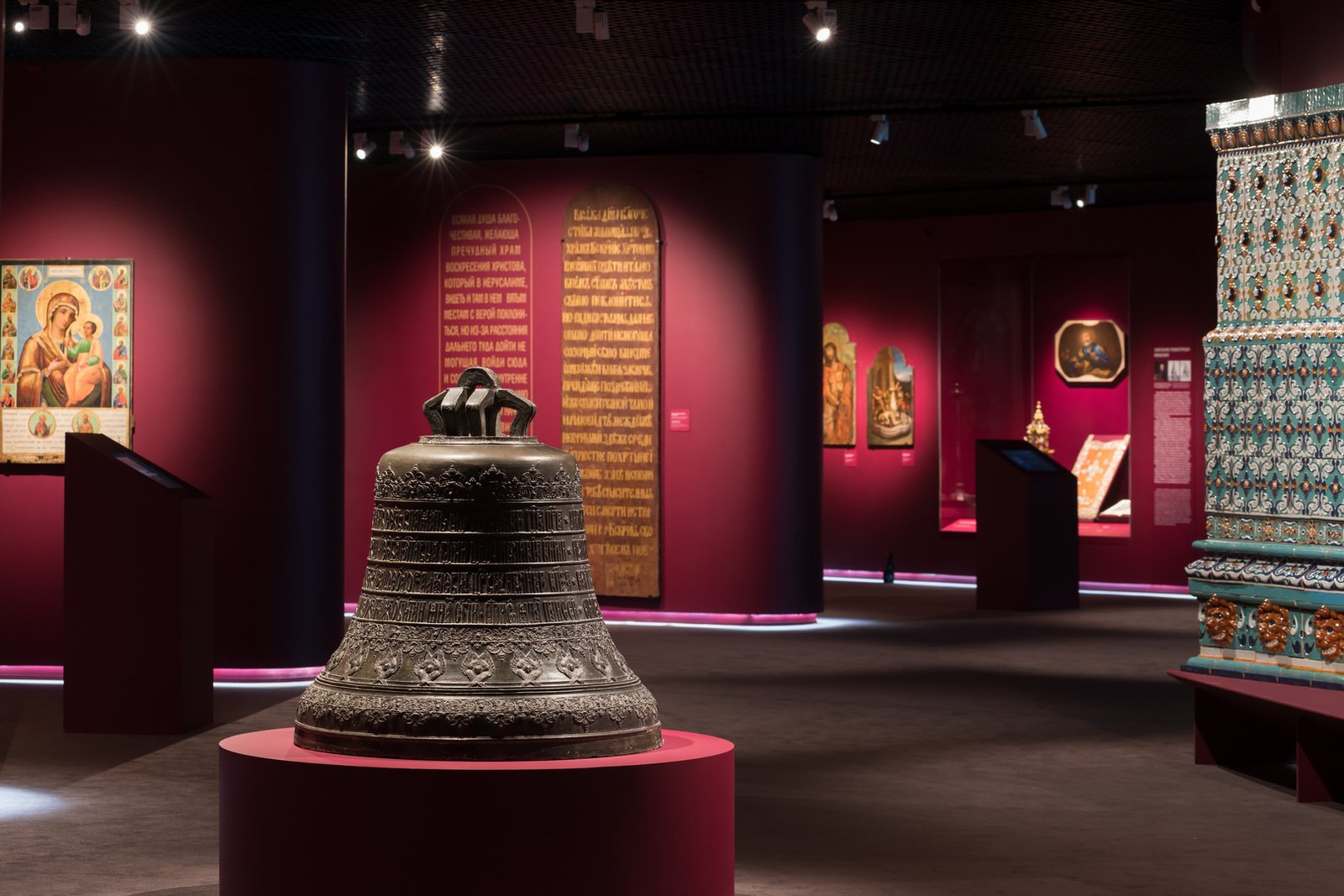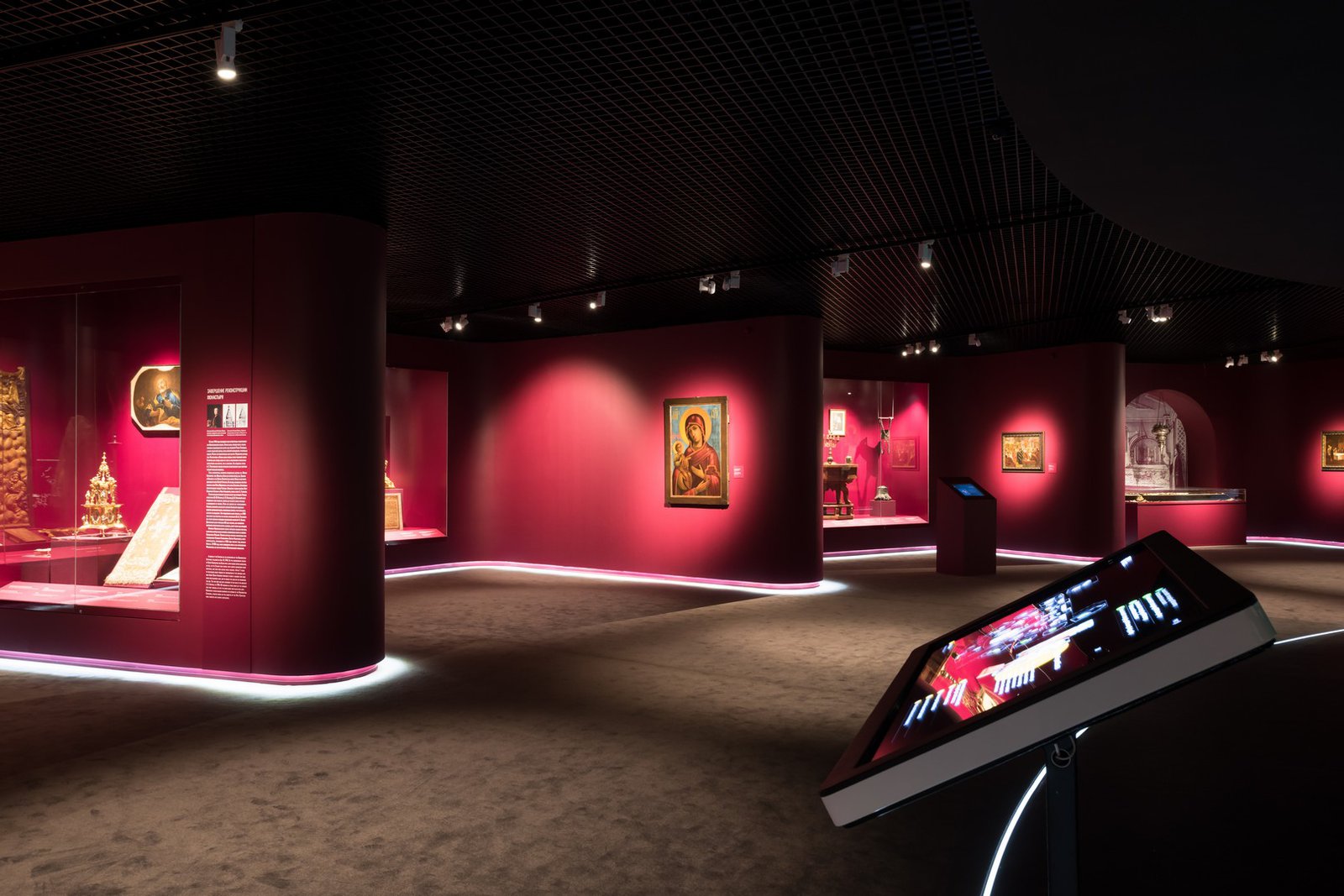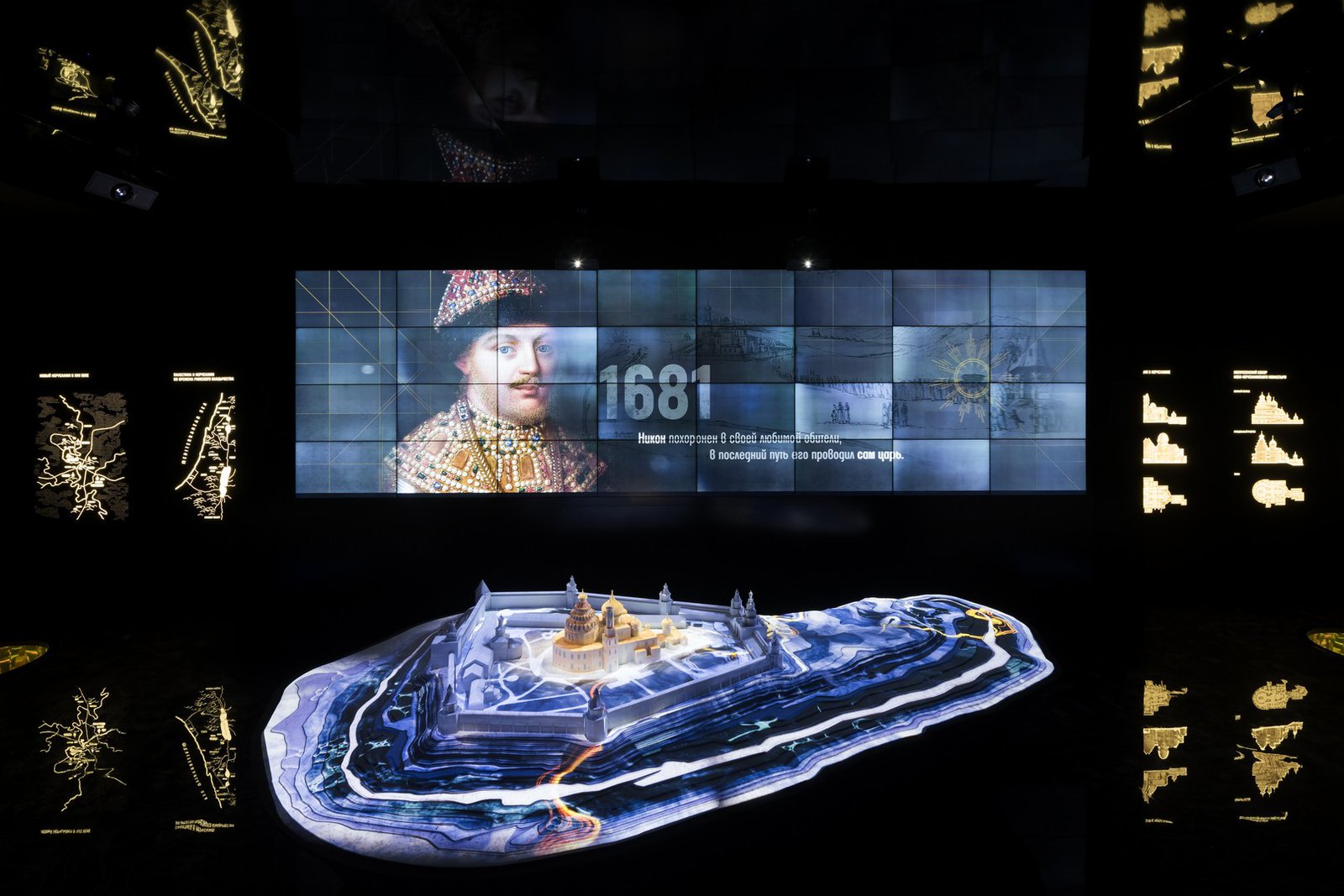 Among the key exhibits is the parsuna "Patriarch Nikon with the Brotherhood of the Resurrection Monastery", which depicts Patriarch Nikon standing on a cathedra in full priestly vestments during the service. Many of the items painted in this unique portrait exist up to this day, some of them are mentioned in documents. The ones on display are: Panagia (the symbol of the bishop with the image of the Mother of God), which we can see in the portrait of the patriarch, coral white rosary with rubies. The crosier depicted in the portrait of the patriarch exists as well with some alterations made in the 18th century. The sakkos found in the church fabrics collection of the museum "New Jerusalem" has been recognized as the one illustrated in parsuna.
Permanent exhibition opens to the public the unique relics and allows to look at them from a modern point of view. A real model of the church of the Holy Sepulchre of the 17th century, a facsimile stamp of Patriarch Nikon and many unique exhibits can be seen in the multimedia space, saturated with solid models, holograms and other augmented reality technology.